Using the Online Supplement Store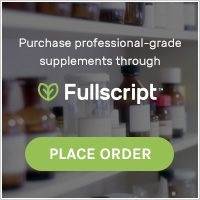 Click the button to the right to set up your online supplement ordering and receive a discount as a patient of Dr. Goldberg.
Order professional- grade supplements through Fullscript.
 Fullscript is the safest and most convenient way to purchase professional-grade products.
Practitioners use Fullscript to dispense quality supplements and keep patients on track with their treatment plans. Unlike other retailers, Fullscript guarantees products are never past expiry, counterfeit, or stored incorrectly.
With Fullscript, you'll never miss a day!
NIMC

175 Concourse Boulevard
Santa Rosa, California 95403

707.284.9222

NIMC is in Santa Rosa, located in beautiful Sonoma County, California. We're just minutes from the Santa Rosa Airport, and about an hour and a half north of San Francisco.